Siamo un'azienda innovativa focalizzata su ricerca, sviluppo e produzione di dispositivi di depurazione dell'aria basati su nanomolecole fotocatalitiche
We are an innovative company focused on research, development and production of air purification devices based on photocatalytic nanomolecules
DIRAC Nanonetchnology, lancia AlberoAir Collection, la prima famiglia di purificatori d'aria dal design esclusivo in legno di Paulownia per eliminare gli inquinanti dalle nostre case, dai luoghi di lavoro, dalle aree comuni, con stile e in modo ecosostenibile.
DIRAC Nanotechnology, launches AlberoAir Collection, the first family of air purifiers with an exclusive design in Paulownia wood to eliminate pollutants from our homes, workplaces, common areas, with style and in an eco-sustainable way.
Definisce la tua atmosfera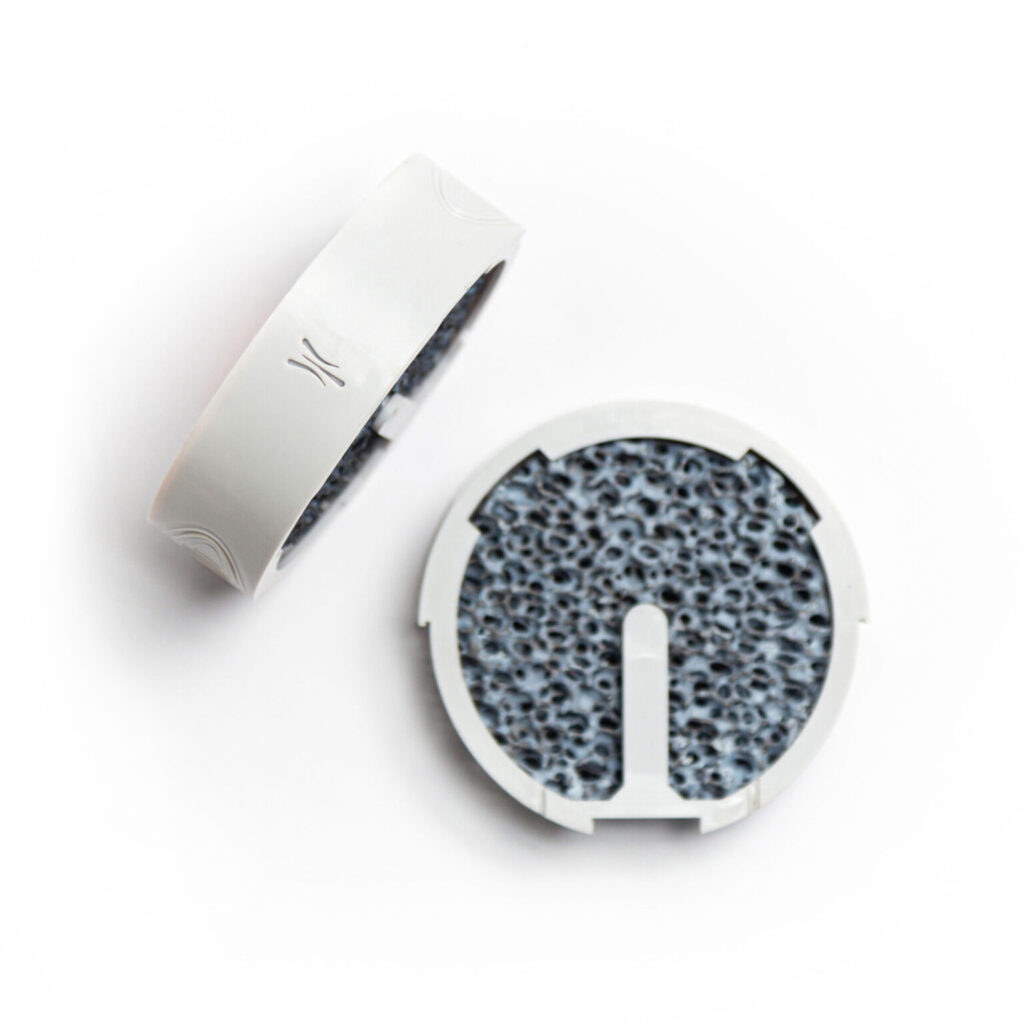 AlberoAir Collection è la prima linea di purificatori d'aria che grazie agli speciali nanofiltri, massimizza l'effetto della reazione fotocatalitica. Abbatte completamente odori, composti chimici dannosi, allergeni, virus, batteri, formaldeide, polvere, muffe, peli e gas di combustione, in modo rapido ed efficiente.
AlberoAir Collection is the first line of air purifiers which, thanks to its special nanofilters, maximizes the photocatalytic reaction effect. It completely eliminates odours, harmful chemical compounds, allergens, viruses, bacteria, formaldehyde, dust, mould, hair and combustion gases, quickly and efficiently.
Gestisci il dispositivo tramite App: monitora l'aria con l'Air Quality Monitor, scegli la modalità di purificazione e illumina come preferisci.
You can use the App to manage the device: you can control the air with the Air Quality Monitor, choose the purification mode and light up as you like.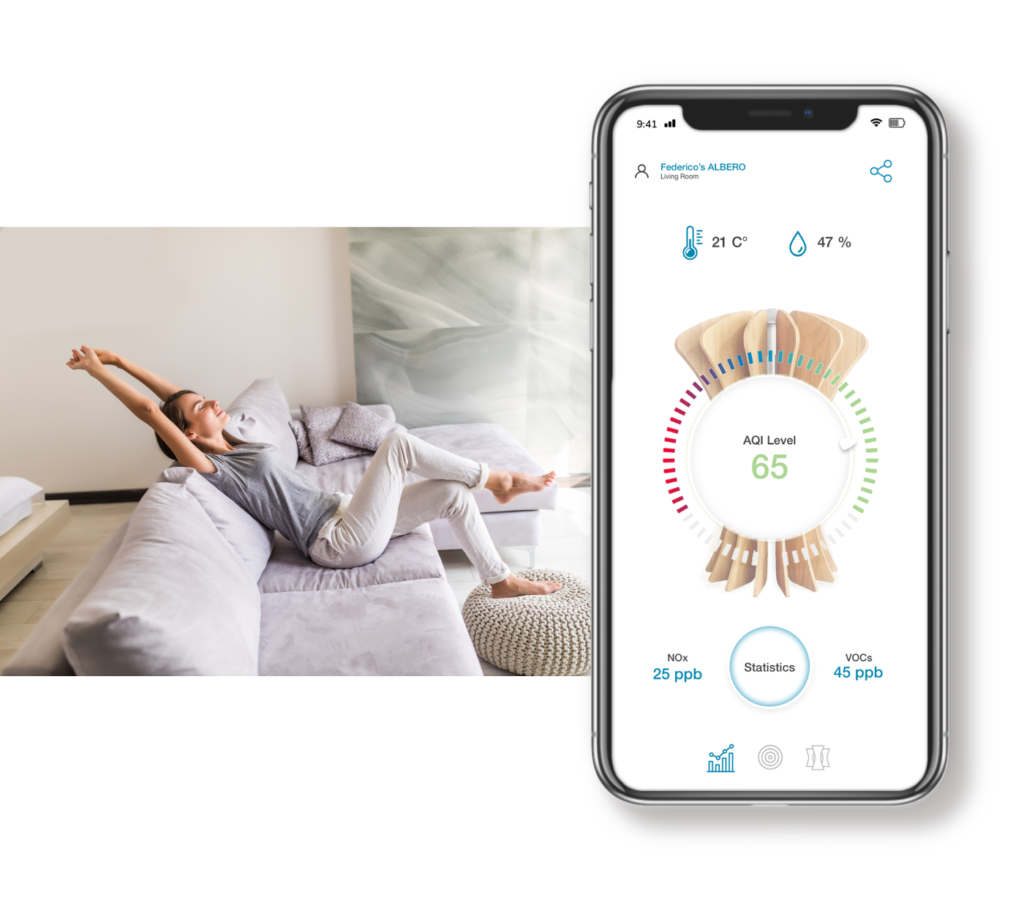 Adatto agli usi domestici, da collocare su consolle, scrivanie. Per la struttura a raggiera delle alette deflettrici è stato scelto il legno di Paulownia, la pianta che assorbe più CO2 al mondo.
Suitable for domestic use, to be placed on consoles and desks. Paulownia wood was chosen for the radial structure of the deflector blades, the plant that absorbs the most CO2 in the world.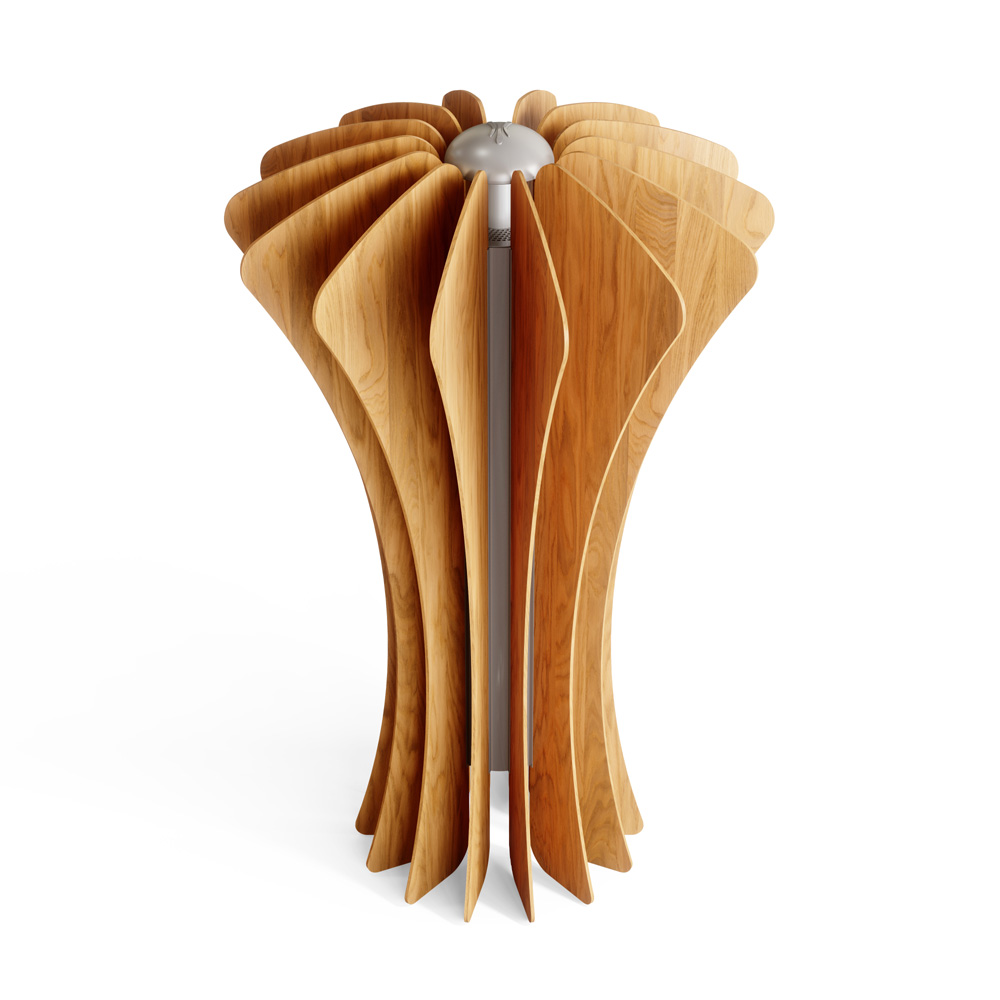 Versione più grande per l'ufficio e le aree coworking. Il design molto naturale ed elegante si adatta agli stili arredativi moderni e contemporanei. Inoltre il sistema LED interno, garantisce una delicata illuminazione d'ambiente.
Larger version for the office and coworking areas. The very natural and elegant design adapts to modern and contemporary furnishing styles. Furthermore, the internal LED system guarantees a delicate ambient lighting.
Adatto per le aree di attesa indoor e outdoor di grandi infrastrutture: stazioni, aeroporti, musei, ecc. per donare zone relax purificate a contatto con la natura a passeggeri e visitatori. Un grande albero tecnologico, sotto il quale si potrà sostare e ricaricare i propri devices tecnologici.
Suitablet for indoor and outdoor waiting areas of large infrastructures: stations, airports, museums, etc. to give passengers and visitors purified relaxation areas in contact with nature. A large technological tree, under which you can rest and recharge your technological devices.